Tuscany Pointe Naples
Tuscany Pointe Naples is among the latest  luxurious communities developed by D.R. Horton. This esteemed master builder has created other stunning communities throughout Southwest Florida, including Mockingbird Crossing of Naples as well as Cordera and Paloma of Bonita Springs, to name but a few. Tuscany Pointe Naples is an quaint gated-enclave situated near the intersection of prestigious Vanderbilt Road and Collier Blvd in North Naples.  There are six different home design options, priced from the high $300s to mid $400s. Beyond the exceptional lakefront views and low HOA fees, Tuscany Pointe Naples offers outstanding advantages simply through its location. With only 116 home sites planned, trust that consumer demand will outpace development. Tuscany Pointe Naples will be a wonderful neighborhood made all the more wondrous for the convenient access to the amazing array of attraction that make life in Southwest Florida so superior.
Beaches and Outdoors
Outdoor enthusiasts will enjoy being only a short drive from some of the most beautiful beaches in the world. From Vanderbilt Beach to Delnor Wiggin State Park, there's not only opportunity to frolic in the sun and sand, but also catch glimpses of dolphin and amazing variety of avian species that flock to the area.  A drive over the Jolly Bridge on Collier Blvd leads to Marco Island, the largest in a coastal composite of land masses collectively known a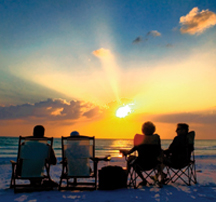 s "The Ten Thousand Islands." Along the way, you can also hop into a kayak and explore the backwaters along the Gordon River or trek among the nature trails near the Rookery Bay National Estuarine Research Center. Tuscany Pointe Naples is also close to the renowned Corkscrew Swamp Sanctuary, a 13,000 acre preserve which provides visitors access to the largest remaining strand of old growth bald cypress trees in North America. The sanctuary has a gorgeous 2.25 mile boardwalk beneath the canopy of shade that provides sanctuary to all manner of indigenous critters as well as rare wild orchids. This is the Sunshine State, and that affords atypical opportunities for fishing, boating and exploring the great outdoors. The natural beauty leaves little wonder as to why Naples is ranked among the best places to live in America.
Family Friendly Attractions
Tuscany Pointe Naples is also only minutes away from exceptional family fun. Options include Caribbean Gardens: The Zoo in Naples which features almost 100 different exotic animal species. While there, there is opportunity to feed giraffe, glimpse rare Mala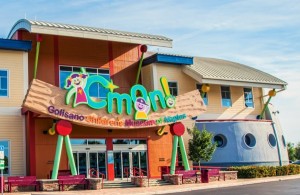 ysian tigers or navigate by boat to Lemur Island; it's a wild time. There's more in the way of wild and wet fun at Sun n' Fun Lagoon, Collier County's only water park. Splash pools, a lazy river float and thrilling water slides make the plunge especially popular. There's also the Golisano Children's Musuem, home to a variety of interactive exhibits that help youngsters learn more about environmental sciences, enterprise and natural history. Great community parks, sports fields and nature trails are also appreciably close to Tuscany Pointe Naples.
Shopping, Dining & More
Tuscany Pointe Naples also enjoys proximity to the region's best shopping and dining venues. Along Naples' famed Fifth Avenue South, one can visit designer boutiques, catch a play at Sugden Theater, then dine al fresco among some of the most delectable destinations in the region. There are yet other outstanding venues that include prestigeous Venentian Village, historic Tin City, or the shops at Bay Front, Mercato or Waterside. Within mere minutes, residents can access hundreds of shopping and dining options. There are also numerous cultural attractions which include the variety of art exhibitions along Gallery Row in Old Naples as well as all that on display at places like the Von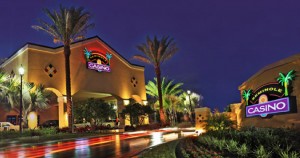 Liebig or Baker Museum of Art. At nearby Artis-Naples, guests can relish in performances by the Naples Philharmonic or enjoy a concert from legendary recording artists. At Seminole Indian Casion, visitors can enjoy a great meal, live entertainment and the possibility of returning home with winnings from poker and slots. There is something for everyone and when the sun sets in Naples, the evening continues to offer excellent things-to-do.
You'll have a Ball!
If you are a sports fan, Southwest Florida has a particular appeal. Baseball fans can catch games with the Minnesota Twins and the

Boston Red Sox at Hammond Stadium and Jet Blue stadium in nearby Fort Myers. These venues officially serve as the respective homes-away-from-homes for these two World Series-winning baseball teams. Hockey fans can catch games at the nearby Germain arena which also doubles as a concert venue. Germain arena also contains ice skating rinks open to the public. You'll also be within minutes of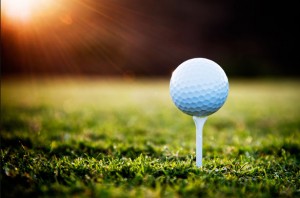 Florida Gulf Coast University whose athletic programs in soccer, volleyball, wrestling and basketball have dominated the Atlantic Sun Conference. At nearby Florida Sports Park, visitors can catch the dirtiest event in the world of racing, the iconic Swamp Buggy races along the Mile-o-Mud. Of course, no sport may be more celebrated than golf. With its composite of public and private holes, Naples is renowned as "The Golf Capital of the World." Tuscany Pointe Naples is conveniently close to some of the finest fairways one can encounter this side of heaven. Nearby options include the Greg Norman-designed Tiburon at the Ritz Carlton Golf Resort.
Don't Delay, See Today
Tuscany Pointe Naples has only 116 home sites. The brand quality of the developer, the great location and consumer demand for new construction will see the opportunity to purchase at Tuscany Pointe fade like the gorgeous sun over the Gulf of Mexico. Should you wish to learn more Tuscany Pointe Naples while time still permits, simply submit the contact form below.
Current Tuscany Pointe Property Listings
There are currently no active listings that match your search criteria.